WE ARE HERE TO BRIGHTEN YOUR DAY
When you walk through the doors of Illuminate Dentistry, the people you will meet will ensure that you feel welcomed and comfortable and that you are treated like family throughout your entire visit. We know that there is more to you than just your smile, as important as that is, and will give you a great patient experience.
ENGAGEMENT
We want to get to know you, hear your story and make you a part of our dental family.
EMPATHY
You can trust us with your smile! We are dental patients ourselves and will always listen to your needs.
KINDNESS
Everyone who comes into our office is treated with respect, professionalism and compassion.
OPTIMISM
Our team is here to encourage you through every step of your treatment process and help meet your smile goals.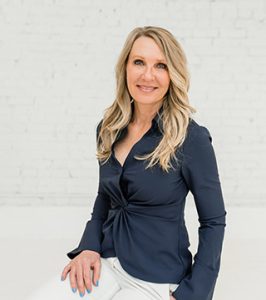 One of the region's most accomplished and qualified dentists, Dr. Boudreau is committed to providing advanced dental care to give patients' beautiful enduring smiles. Born and raised right here in Cincinnati, Dr. Boudreau completed her undergraduate studies at Miami University and attended dental school at Case Western Reserve. Following her residency, she opened the Illuminate Dentistry practice in Springdale where she has been attracting patients from across the tri-state for more than 25 years.
To ensure all patients receive the best care, Dr. Boudreau has continued her education by completing advanced courses in cosmetic dentistry and full mouth rehabilitation. Her technical training makes her one of only a handful of dentists in the state qualified to provide this full spectrum of dental care.
Dr. Boudreau is married to Dr. Russ Boudreau, a Cincinnati oral surgeon, and they have three sons. She enjoys healthy cooking, exercise and attending her sons' baseball games.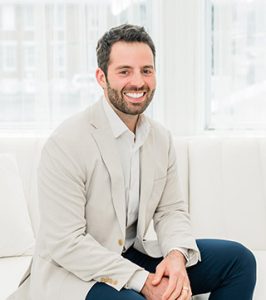 Joining Illuminate Dentistry as a partner in 2016, Dr. Benedetti focuses on making sure every patient feels comfortable and informed about their dental procedures. A Cincinnati native and a Ohio State University graduate, he shares Dr. Boudreau's passion for whole patient care and extends the practice offerings with certification in fitting patients with Invisalign aligners and HealthyStart appliances.
Dr. Benedetti enjoys spending time with his wife and their daughter, playing softball, doing home improvement projects and getting outdoors with his dogs, Scarlett and Finn.
American Dental Association®
Ohio Dental Association
Cincinnati Dental Society
General Member of the American Academy of Cosmetic Dentistry
Meet Our Team
Illuminate Dentistry has been a trusted office for comprehensive dentistry in Cincinnati, Ohio, for over 20 years. We offer a wide variety of services to help you achieve a healthier smile that you will love showing off. With a passion for cosmetic dentistry, our dentists and team can help you get the results you have always wanted. Call our office at 513-772-0722 for an appointment or consultation.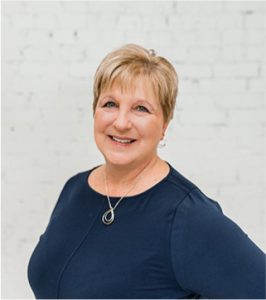 Shari has been with Illuminate Dentistry from the very beginning. A licensed massage therapist with a degree in laser engineering, she thrives on making patients feel welcomed and cared for. Shari has been married for 30 years and has two grown children. Outside of the office, she volunteers a with the local animal rescue, and over the years, she has fostered more than 150 puppies.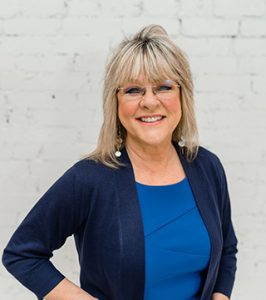 Karen
Treatment Coordinator
A part of the Illuminate Dentistry team for over 14 years, Karen ensures that patients get the smile they have dreamed about with treatment plans that fit with their financial budgets. She makes sure that all patients leave their visit feeling completely cared for.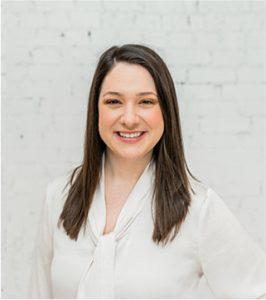 Maria
Appointment Coordinator
A 2008 graduate from the Institute of Medical and Dental Technology, Maria joined Illuminate Dentistry in March 2014. Her role is to ensure patients efficiently get the information and treatments they need. Scheduling, insurance, and billing are all coordinated with a helpful attitude and kind smile. Away from work, Maria enjoys cooking, seeing movies and spending time with friends.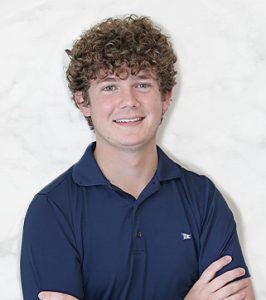 Jacob
Insurance Coordinator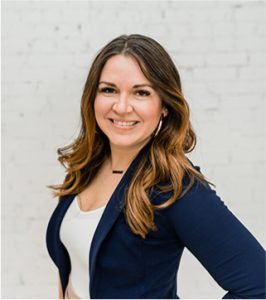 Brandi has been with Illuminate Dentistry since 2016 and has more than 14 years of professional experience. Certified in local anesthesia, CPR and nitrous oxide monitoring, she ensures patients always receive the highest level of comfort and care. Outside of work, Brandi enjoys shopping and spending time with her husband and three daughters.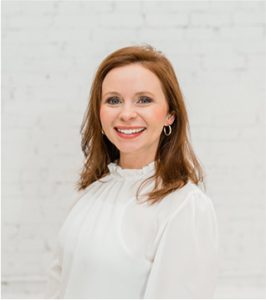 Danielle has a bachelor's degree in applied science and is certified in anesthesia and laser treatments. An Illuminate Dentistry team member since 2018, she is committed to provide the highest-level care for her patients. Away from the office, Danielle, her husband and son enjoy boating, swimming, hunting and traveling.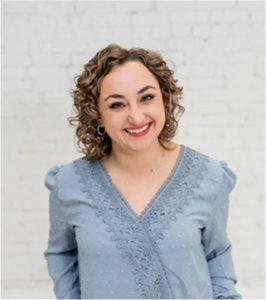 Rachel is an Ohio State Board registered dental hygienist and completed an Expanded Functions Dental Auxiliary (EFDA) program. She received her associate degree of applied science in dental hygiene from Owens Community College in Toledo, OH. Furthering her education, she then completed her bachelor's degree in technical and applied science at Ohio University. Rachel has been practicing dental hygiene since 2012 and has also been adjunct faculty in collegiate dental programs. When not treating dental patients, Rachel enjoys exploring new restaurants, shopping and going to parks with her husband, Tom, and daughter, Weslie.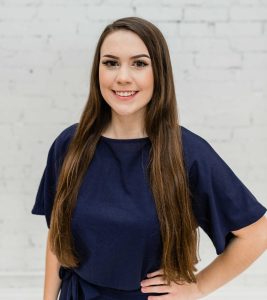 Rylee graduated from the dental hygiene program at the University of Cincinnati-Blue Ash in 2021. After graduating, she was excited to become part of the wonderful team at Illuminate Dentistry where everyone feels like family. She loves getting to know her patients and giving them the best care. She also loves to visit her hometown of St. Clairsville, Ohio to catch up with my family and friends. She enjoys working out, cuddling with her cat, and watching comedy movies.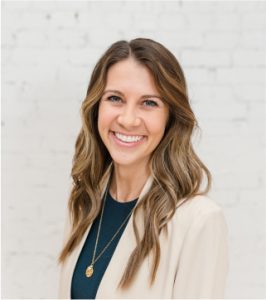 Taylor B.
Dental Hygienist
Taylor is a 2015 graduate of The Ohio State University with a bachelor's degree in dental hygiene. Her passion for dentistry began with a love of visiting the dentist as a young girl. She works to create a place that treats everyone with that same hospitality. Outside of the office, Taylor enjoys spending time with her family and enjoying the outdoors.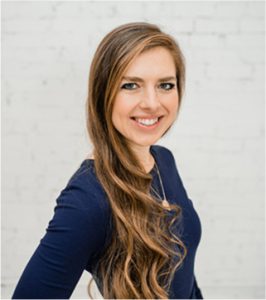 Brittany
Expanded Function
Dental Assistant
Brittany joined Illuminate in 2020 after completing her Expanded Functions Dental Assistant (EFDA) program from Sinclair Community College in Dayton. She has been working in the dental field for more than seven years and is certified in phlebotomy, IV sedation, CPR and nitrous oxide monitoring. In her free time, Brittany enjoys yoga, kayaking and cooking.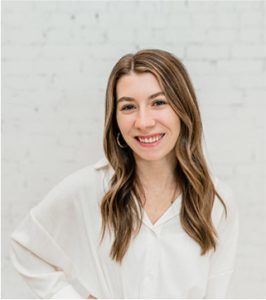 Brooke
Advanced Esthetician
After graduating high school in 2019, Brooke attended Dental Assistant Pro where she received her Dental Assisting and Radiology Certification. Shortly after, she attended Aveda Fredric's Institute where she received her Advanced Esthetician license. She loves working alongside a team that wants nothing but the absolute best for each and every patient. When she is not working at the office, she works in the spa helping others feel more confident in their own skin.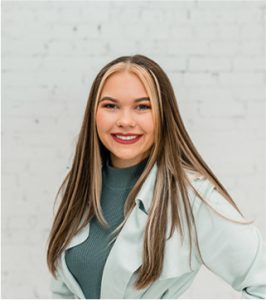 Kayla
Expanded Function
Dental Assistant
A dental assistant since 2011, Kayla added an Expanded Functional Dental Assistant (EFDA) certification in 2017 to assist with challenging cosmetic cases that require additional care and attention. Kayla loves to help patients find the smile they deserve. In her free time, Kayla enjoys photography, painting, and spending time with her 2-year-old daughter.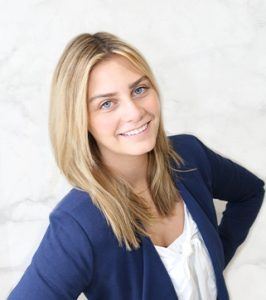 Lindsey
Expanded Functions Dental Assistant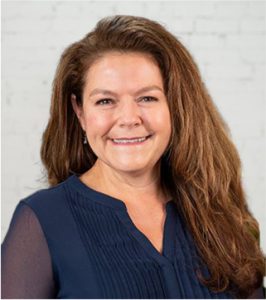 Joining Illuminate Dentistry in 2016, Kelly brings over 26 years of dental experience to the practice. She ensures each patient understands their procedure and is completely satisfied with the care they receive. In her free time, Kelly enjoys hiking with her husband and two dogs.